Buy 2 Get Free Shipping!!
If the product is invalid, we accept refund and replacement, which is our service, Tenet.
Delivery time–Worldwide 7-15 days
Handling time>> Ship within 2-3 days after payment
Over $40 Free Shipping worldwide
Size Chart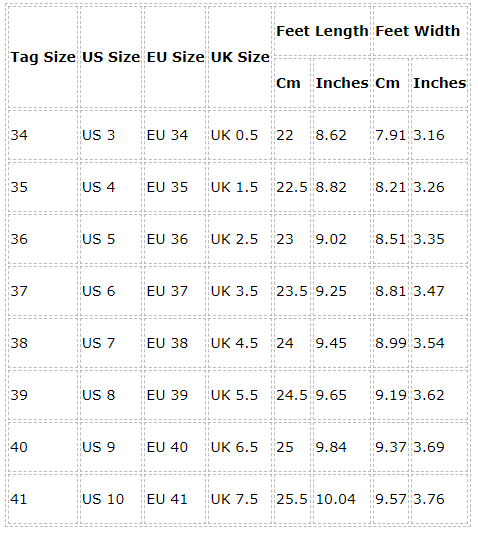 The perfect footwear companion for active and stylish women in their middle age. Crafted with utmost care and attention to detail, these shoes are designed to provide you with unparalleled comfort and support as you go about your day.
Our Mom Shoes are made from high-quality cowhide leather, renowned for its durability and luxurious feel. The premium cowhide not only adds a touch of sophistication to your ensemble but also ensures long-lasting wear, making these shoes an excellent investment.
One of the standout features of these shoes is their wide design. We understand that finding comfortable shoes with a generous width can be a challenge, especially for women with broader feet. That's why we've carefully designed these shoes to accommodate a wider foot profile, ensuring a snug fit without compromising on comfort.
Comfort is paramount, and that's why we've equipped these shoes with advanced cushioning technology. The plush insole provides exceptional support and cushioning, reducing fatigue and providing a cloud-like feel with every step. Whether you're running errands, taking a leisurely stroll, or engaging in light exercise, the ActiveStride Mom Shoes will keep your feet feeling refreshed and energized.
In addition to comfort, we've also prioritized style. These shoes boast a sleek and contemporary design, blending seamlessly with your everyday attire. The versatile color options allow you to express your personal style effortlessly. From vibrant and energetic to classic and understated, there's a shade that will suit your unique preferences.
With their durable construction, wider fit, and superior comfort, the ActiveStride Cowhide Comfy Wide Design Mom Shoes are an ideal choice for women who refuse to compromise on style or comfort. Step into a world of effortless elegance and unparalleled support with these exceptional shoes. Upgrade your footwear collection today and experience the joy of walking with ActiveStride.