Buy 2 Get Free Shipping!!
If the product is invalid, we accept refund and replacement, which is our service, Tenet.
Delivery time–Worldwide 7-15 days
Handling time>> Ship within 2-3 days after payment
Size Chart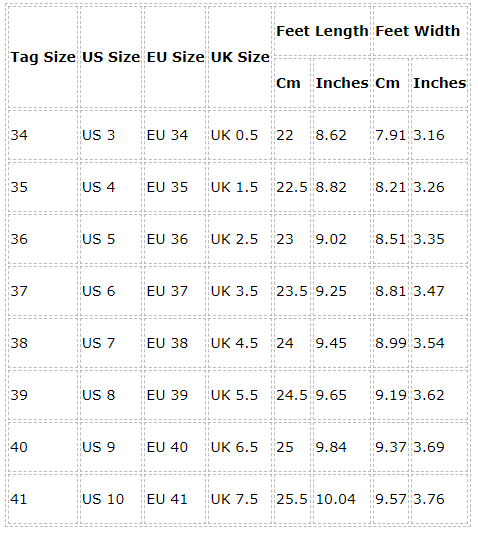 Show off your Style and make your feet feel Great! These shoes provide Support, Comfort, and an Easy Walk. They're Light, Absorb impact, last long, and have a Comfy Cushion.
Walk comfortably – these are light and easy on your body.
WATERPROOF
The Easy hook-and-loop closure makes it a Breeze to put on and take off, and it helps you get the perfect fit without any hassle.
GREAT FOR WEARING ALL DAY LONG
These insoles keep your feet steady, comfortable, and well-balanced. They can be shaped to fit your feet perfectly and make them feel awesome by Absorbs Shock & Reducing friction.
Here's why these shoes rock:
1. Super comfy soles: They cushion your steps, so you can walk or stand for hours without feeling tired or wobbly.
2. Bye-bye pain: Say adios to foot pain from flat feet, wonky walking, or plantar fasciitis.
3. Stand tall: These shoes help fix your posture, so you stand straight, say goodbye to wonky knees, and even out those muscles.
THESE SHOES WORK FOR EVERYTHING YOU DO EVERY DAY
whether it's work where you stand a lot, going for a walk, hanging out, or even dancing. You can wear them for any occasion, like running, traveling, or just chilling out.